Today, from the World's #1 Source of Research-Based Content, The Daily Top 10, we are about to share with you the top 10 inspiring famous people living with disabilities in Asia.
We all know disability makes a person's life even more difficult than it normally is. But still, some people do not allow their disabling conditions to become a roadblock in their lives. These people with disabilities have self-confidence as their biggest strength, and their courage gets them success and fame.
Accordingly, we can find a large number of achievers with disabilities all over the world. But today, we hope to focus on Asia's inspiring famous people who have achieved their dreams with different types of disabilities and the significant obstacles they have encountered to succeed.
Who are the Inspiring People With Disabilities in Asia?
Have you ever questioned what a disability is? According to the WHO, the term can be described as "a physical or cognitive condition that limits a person's activities, movement or senses from engaging in certain tasks." But some people are not swayed by the mere idea of being 'disabled' and have proven that 'Disability is a state of mind.'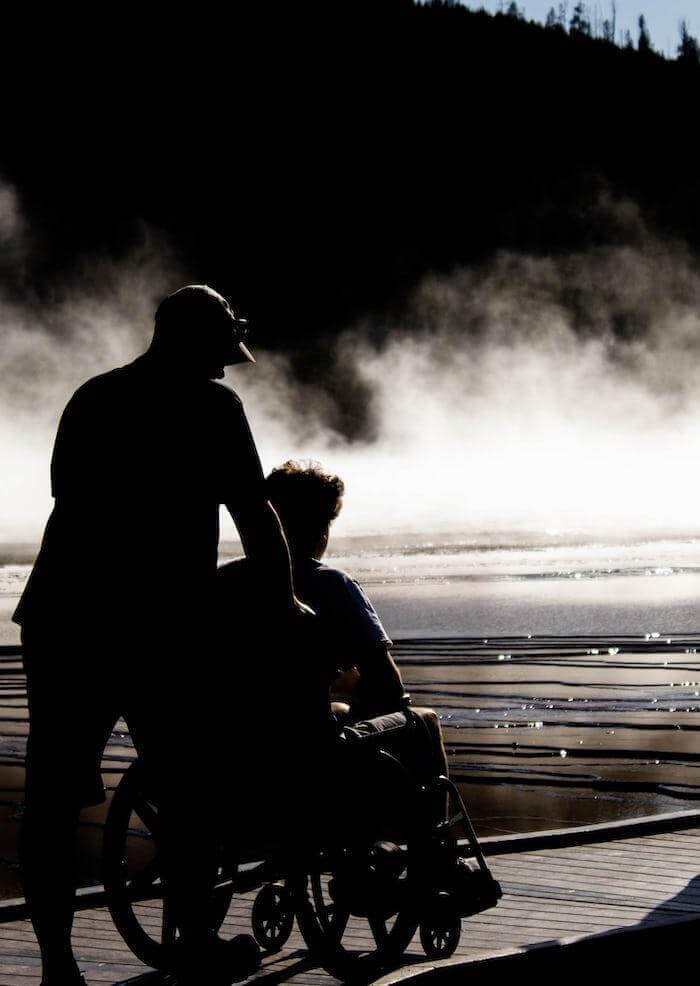 Now, these 10 Asia's inspiring famous people also have proved that they are above their challenges and are truly inspiring for everyone. So, let's go through the list of famous Asians with disabilities and check who inspires you the most:
TOP 10: Haider Ali
Haider Ali, Pakistan's first-ever Paralympic gold medallist, made a record for discus throwing at the Tokyo 2020. According to DAWN, this is not the first time Ali won a medal. He is an outstanding player who won silver and bronze in Beijing 2008 for his long jump performance and Rio 2016 as well. Haider Ali has suffered from Cerebral palsy since his birth.
Through his achievements, he became a great example to thousands of people. We listed Haider Ali in the 10th place of our Top 10 list of Asia's inspiring famous people with disabilities.
TOP 9: Ravindra Jain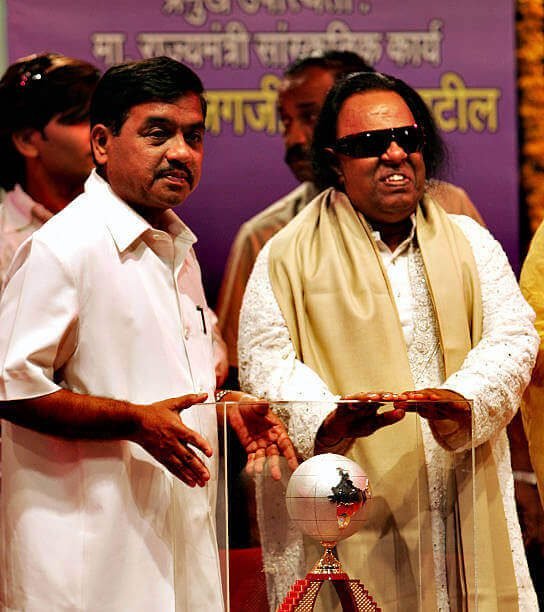 Ravindra Jain is a famous singer from India who went through lifelong blindness. He was born visually impaired, and his passion for singing made him a star in the Indian music industry. He started singing in his childhood and became a great music director in 1970. He was largely dedicated to his passion, and Outlook India reported Ravindra's words as "I did not allow my handicap to get the better of me, nor to deter me from achieving my goal."
TOP 8: Bonnie Bunyau Gustin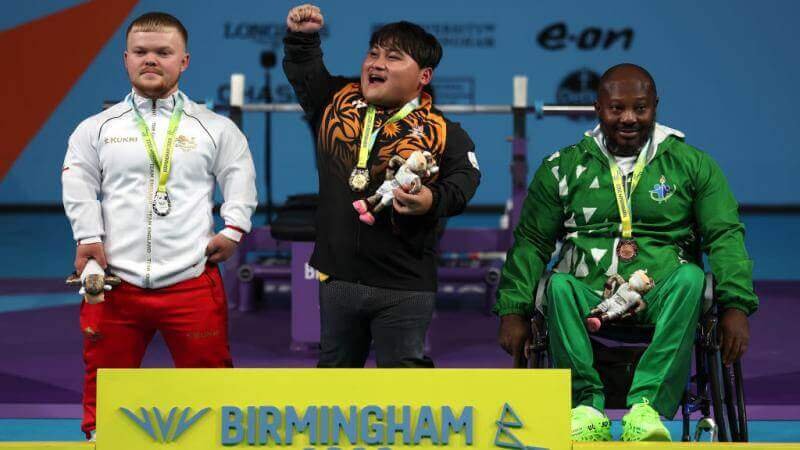 Bonnie Bunyau Gustin is a Malaysian powerlifter. He won Malaysia's first-ever gold medal in the sport in the men's 72 kg event at the 2020 Summer Paralympics in Tokyo, breaking the Paralympic record in the process. He was inspired by his father to powerlifting and started his sports career at the age of 15; even though he had a disability of short stature, he brought pride to Malaysia. 
The Borne Post shows that Bonnie also holds the current world record of 230kg, which he etched in June 2021 at the 11th Fazza Dubai Powerlifting World Cup. In addition, Gustin was named the best para-athlete in 2019 and the first goal medallist of Malaysia, representing the para powerlifting category in the Commonwealth and Paralympic games. 
TOP 7: Yu Xiuhua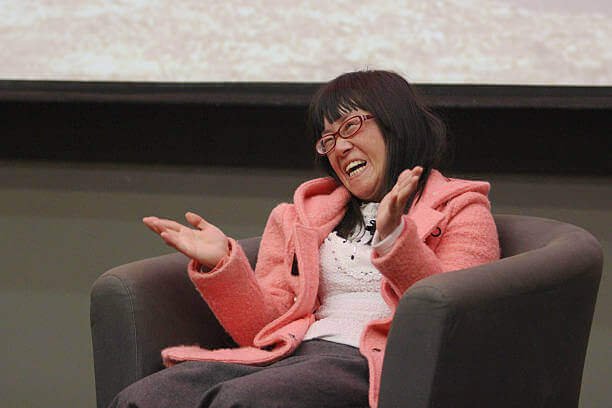 For the top 7th place, we decided to provide a space for a woman who has become one of China's most-read poets who spent most of her 41 years in a brick farmhouse tucked away behind trees and surrounded by wheat fields. Yu Xiuhua is a famous poet affected by cerebral palsy, and she continues to write poems.
The major theme of her poems is 'disability and desire,' and "Crossing Half of China to Sleep With You" is one of her famous poems. The creativity in her poems is extraordinary and provides a new voice to contemporary Chinese literature. 
TOP 6: Yasuhiko Funago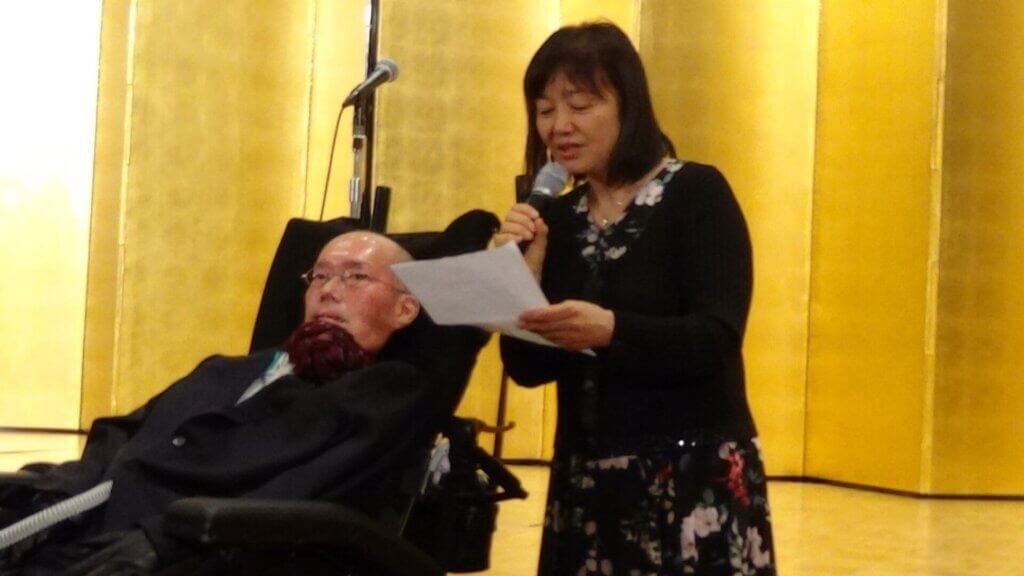 Yasuhiko Funago is a newly appointed parliamentarian in Japan who entered the parliament in a wheelchair. Yasuhiko was diagnosed with ALS disease in 2002; as a result, his limbs are losing mobility day by day. He communicates with the help of computers or his carers. Therefore, we picked Yasuhiko Funago as the 6th out of the Top 10 Asia's inspiring famous people living with dissatisfaction.
He got large support from the public at the election according to the BBC, and they quoted his words as recorded, "I may appear weak, but I have more guts than others as it has been a matter of life and death for me."
TOP 5: Muniba Mazari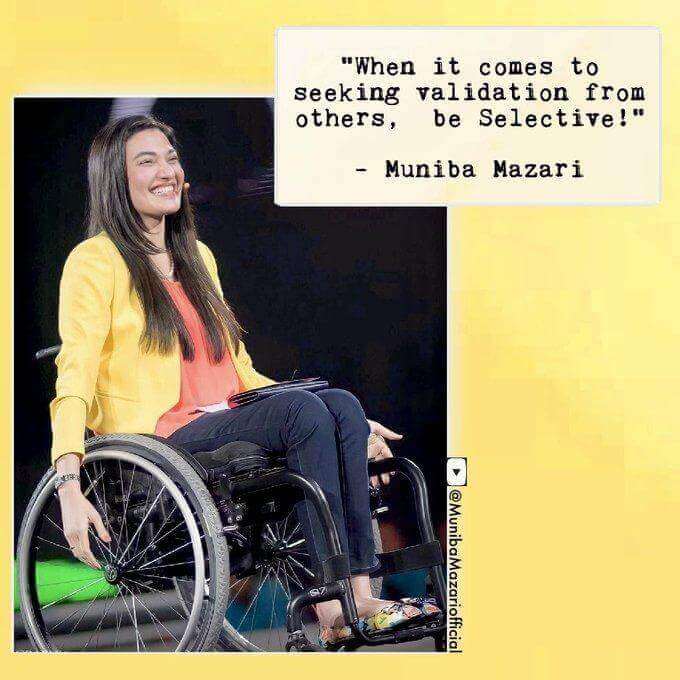 Holding 5th place in our list of the top 10 Asia's inspiring famous people living with disabilities is the world-famous motivational speaker and social activist from Pakistan, Muniba Mazari. This lady was met with an accident at the age of 21 and forced to use the wheelchair permanently as her spinal cord was severely damaged.
This accident greatly changed Mazari's life, making her an activist and providing a voice against violations and discrimination. As mentioned in UN Women, she especially fights against gender inequality and violations against women. Most importantly, Muniba Mazari is Pakistan's first National Ambassador.
TOP 4: Yu Chui Yee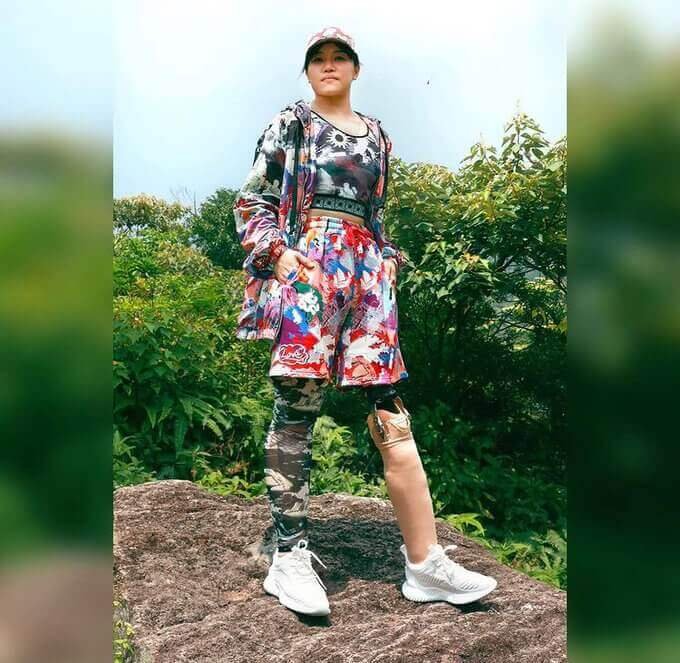 Yu Chui Yee is a famous leading Paralympic role from Hong Kong who holds 4th place in today's Top 10 list. At the age of 11, she happened to amputate her left leg due to bone cancer. She began her sports career as a swimmer but switched to wheelchair fencing when she was 17.
She is a sensational wheelchair fencer who won four gold medals in individual and team events at Athens Paralympic 2004. That was not the end of her sports career; she won Paralympic medals in Beijing 2008, London 2012, and Rio 2016. Overall she won 11 medals, including 7 gold medals, according to Wikiwand. 
TOP 3: Nalutporn Krairiksh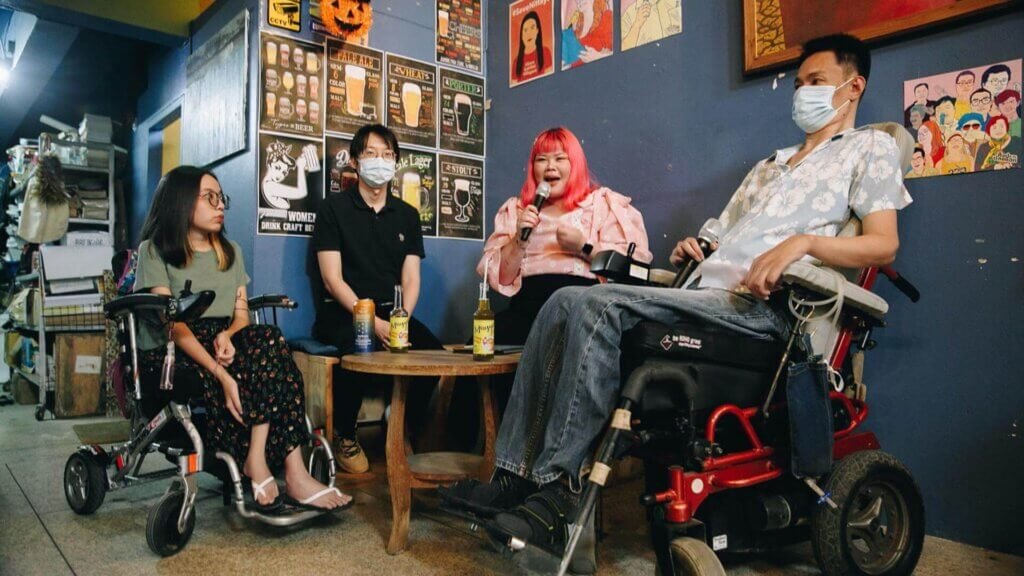 Wheelchair-bound, Nalutporn was once the editor of Prachatai, an independent not-for-profit web-based newspaper in Krung Thep Maha Nakhon (Bangkok) focusing on promoting gender equality. Born with a condition called spinal muscular atrophy, a condition that has never stopped her. 
Nalutporn has always been passionate about improving the accessibility of public transport in Thailand, so she founded ThisAble.me, an online platform that publishes disability-related news, human-centric stories, and multimedia reports about people with disabilities and disability rights. She is also one of the founding members of the Future Forward Party, which gained countrywide attraction in the recent Thai elections, advocating for people with disabilities.
TOP 2: Jyoti Kishanji Amge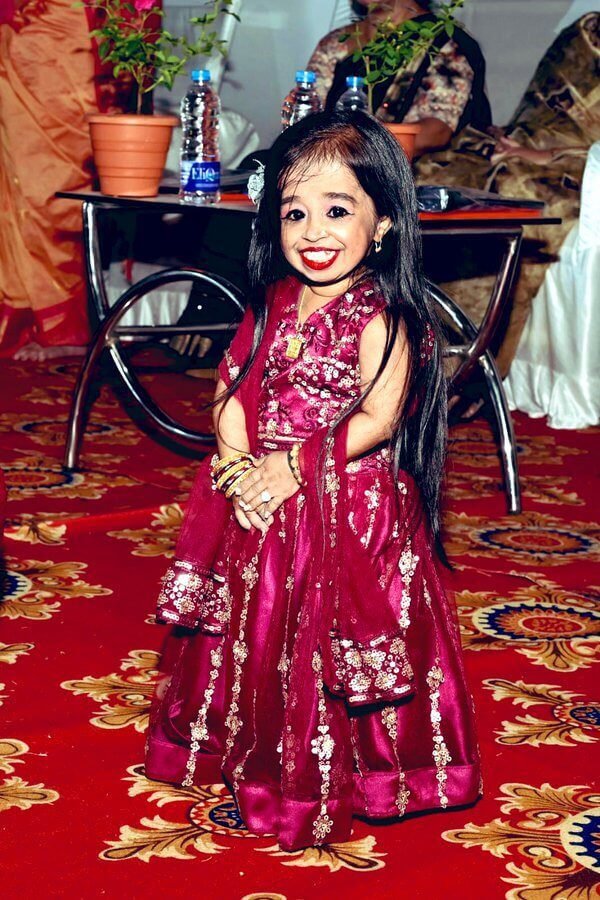 Born on 16 December 1993, Jyoti is an Indian actress notable for being the world's shortest-living woman, according to the Guinness World Records. According to her mother, Jyoti measured a normal size at birth, and her growth halted when she was five, but she kept attending school. She has a form of dwarfism and achondroplasia, which completely hampered her growth in her youth. 
In the meantime, Jyoti has already taken steps to fulfill her ambitions to become a movie star. One thing's for certain: with her can-do attitude, high optimism, and quiet determination, no one should doubt the scale of Jyoti Amge's ambitions or her ability to achieve them.
TOP 1: Sudha Chandran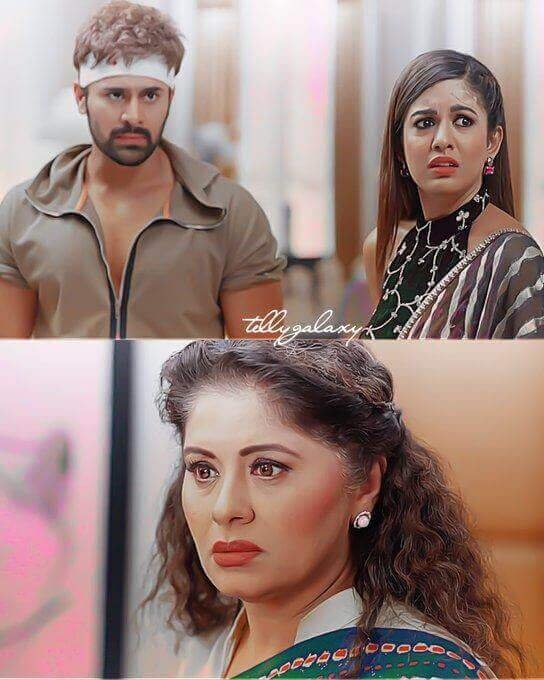 Sudha Chandran dropped into the list of Top 10 Asia's inspiring famous people with disabilities, as she is a famous Indian dancer who performs in 'Bollywood' and a television actress. However, she lost a leg at the age of 16 due to a car crash.
She is one of the most famous Asian celebrities and is well-known for the Indian classical dance called Bharatanatyam. Sudha overcame her disability by replacing her leg with a prosthetic "Jaipur Foot," and her passion and hard work helped her achieve her life's dream. Her inspirational story was converted into a script and released in a Bollywood movie called Mayuri. 
According to Diarystore, she won the titles Special Jury Award for Mayuri in national film awards, Star Parivaar award, Indian Television Academy Award for Best Actress in a negative role, Asianet Television awards for Best Character, Vijay Television Award for Best Supporting Actress, and Colors Golden Petal Award for Power Packed Performance for Naagini in 2016.
Is It Important to Know About These Inspiring People with Disabilities?
These 10 people didn't view their disabilities as a limitation but as a strength to take them where they wanted to go. They not only showed us how to adjust to life with obstacles but to triumph, no matter what, and made a difference in the lives of many.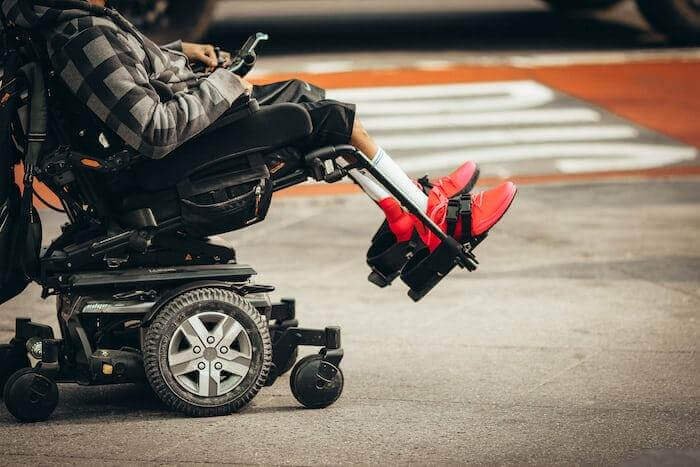 To give you more inspiration from Asia's inspiring famous people with disabilities, here is the second countdown of the top 10 Asia's inspiring famous people living with disabilities.
Sudha Chandran
Jyoti Kishanji Amge
Nalutporn Krairiksh
Yu Chui Yee
Muniba Mazari
Yasuhiko Funago
Yu Xiuhua
Bonnie Bunyau Gustin
Ravindra Jain
Haider Ali
Get inspired by them, and definitely, someday, you might become someone else's inspiration! Would You love to know who the inspirational characters with disabilities are in the world? If yes, don't be late to subscribe to our Newsletter to read more articles.