The best time of the year has arrived, And it's Christmas! We all know that there are only a few days left for us to end this amazing year, so there is no better time than now to celebrate Christmas with family, friends, and loved ones. Today, we share with you the Top 10 Best Countries in Asia to Celebrate Christmas.
We know that traveling to Asian countries to celebrate Christmas can be pretty expensive for some people. But you can still enjoy the holiday with your loved ones by choosing a top and worthy destination in Asia, brought by the World's #1 Source of Research-Based Content, The Daily Top 10.
What is the Best Country in Asia to Celebrate Christmas?
No holiday is complete without travel to a faraway land. Many of us dream of a rolling feast with tasty bites, sweet wine, and hot mulled wine. Well, that dream is a reality – because travel can get you there! By traveling, you can experience Christmas at a winter wonderland or witness the season's most magical fireworks show.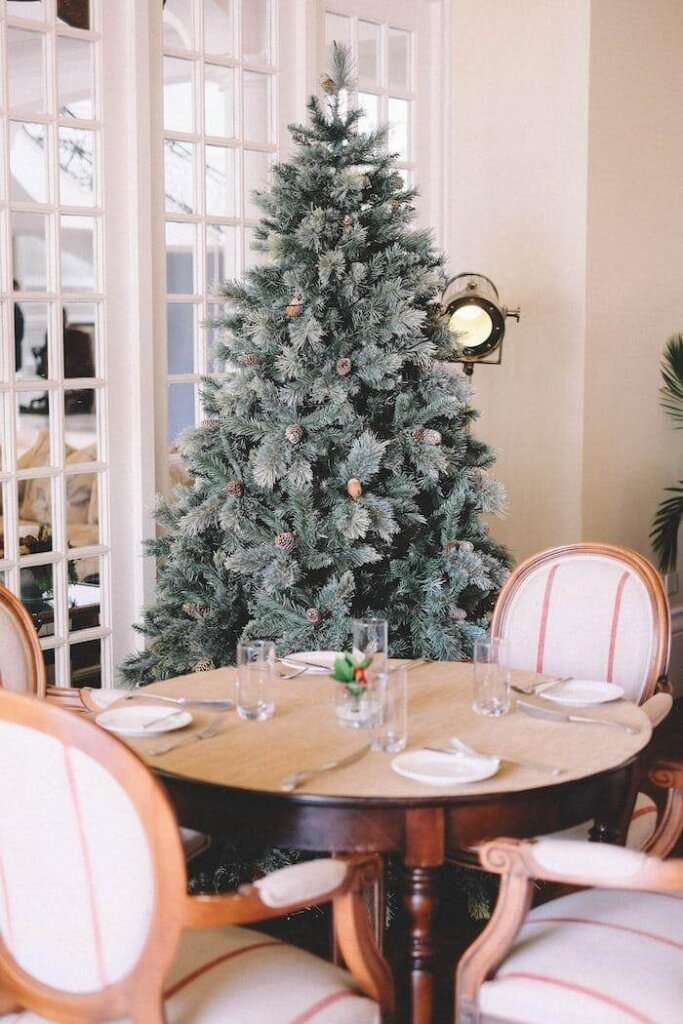 Whether you want to hop across the world or stay in one place, these Top 10 Best Countries in Asia to Celebrate Christmas will help you to be in style.
TOP 10: Maldives
Christmas falls during the peak season to visit the tropical islands of the Maldives, making it an ideal destination for the holidays. According to The Tolls of Maldives, the warm weather, calm waters, adventurous activities, and magnificent views of the Indian Ocean make it a perfect getaway from the cold climates of the Northern Hemisphere.
From water sports to island hopping, relaxing spa treatments, and more, there are various ways you can celebrate the holiday season in the Maldives. Whether it's festive feasts, gift-giving, or activities for kids to ramp up the excitement, there are plenty of celebratory events too for all the family to enjoy, according to Inspiring Travel.
TOP 9: Indonesia
Christmas is celebrated in Indonesia with great fun and devotion. Despite being a Muslim country, according to Best Country, Christmas is a popular festival in Indonesia's Holiday calendar. The holiday is also widely celebrated by Christians in Indonesia, and people carry out all sorts of traditions and activities to welcome Christmas.
So, if you hope to escape to a paradise island this year, spend your Christmas morning surfing in crystal azure waters and in what's known as one of the best places to surf in Asia, visit Indonesia to spend your evening partying the night away with a drink or two in hand at some of the best rooftop bars town.
TOP 8: Malaysia
Malaysia is a beautiful country in Southeast Asia. According to Amateur Traveler, it is even more attractive in December during the Christmas season due to the cooler weather and the events that occur around the country at this time of year.
This wonderful Christmas destination contains the best of everything if you are looking for a place to spend the Christmas and New Year holiday season with your family. Whether you are a group of friends looking for a trip together or a couple looking for a romantic holiday together or a family trip, this is the perfect location for everyone.
TOP 7: Cambodia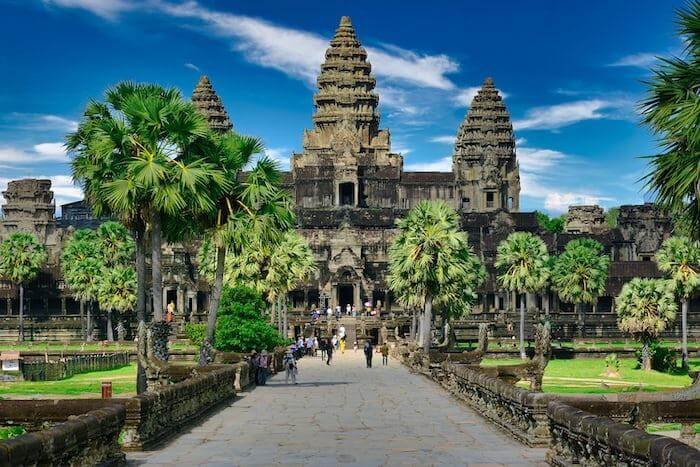 Despite the majority being Buddhists, Cambodia celebrates Christmas with much enthusiasm. According to 365 Greetings, Cambodians start decorating at the start of December. Christmas trees are everywhere, books, supermarkets, malls, and coffee shops. Do not miss authentic Cambodian cuisine.
TOP 6: Japan
Christmas is a special holiday for Japanese people. They believe that the first sunrise of the New Year brings supernatural powers. According to Jrail Pass, Christmas is the time for friends and couples to have parties, make plans to meet up for dinner, and celebrate as much as possible.
Influenced by Americans, the Japanese hold several Christmas and New Year's Eve parties. In Tokyo, Christmas is more of a commercial season. The corporations and offices deck up their offices in the brightest of lights. December is also the time for oseibo, a tradition in which companies exchange gifts. It is the time for romance between couples, according to 365 Greetings.
TOP 5: Singapore
Christmas in Singapore is a secular festival and is celebrated with entertainment, shopping, and meeting Santa Claus. The "Lion City"  treats Christmas as an all-singing and all-dancing festival. From art exhibitions to shopping to parties to rock concerts, Singapore has a lot of Jovial festivities and amusement in store for its tourists.
According to 365 Greetings, the city's streets are magically transformed into an eye-catching candy land sprinkled with gumdrops, jelly beans, and candy canes. The shopping districts of Marina Bay and Orchard Road explode in the shower of light. The malls and shopping centers are open for extended hours and offer special deals to attract tourists.
TOP 4: South Korea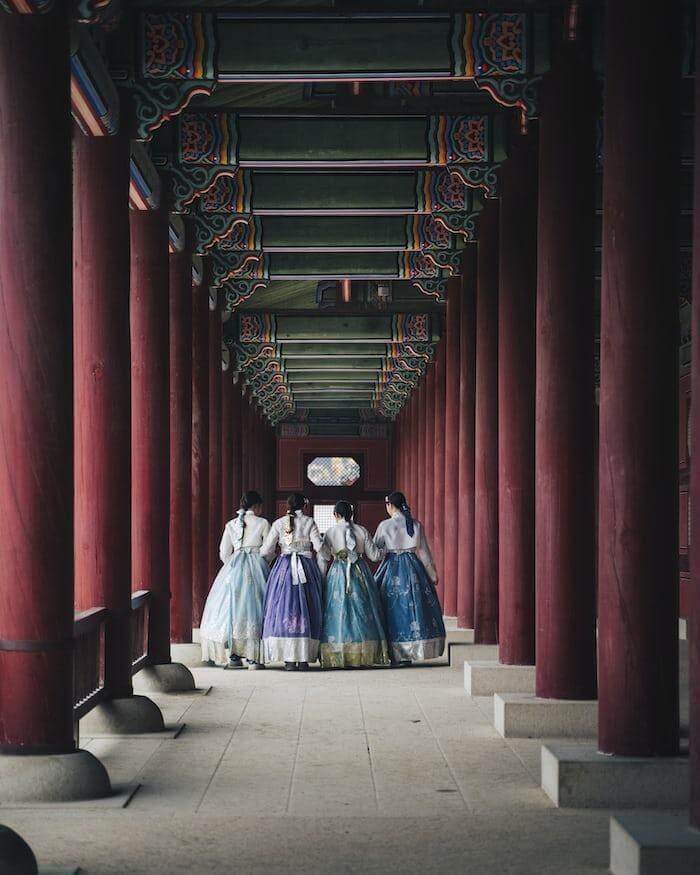 In South Korea, Christmas is a national holiday, and according to Oriental Mart, South Korea is the only Asian country that recognizes Christmas as a national holiday. The beauty of South Korea during Christmas is spellbinding, with the snowy, illuminated nights and Christmas carols all around capturing the real essence of Christmas. Seoul is one of the most preferred places to celebrate Christmas in South Korea, and it may be very different from countries in Europe and the USA.
According to 365 Greetings, for the Koreans, the Christmas festivities are primarily for young romantic couples, besides being a religious feast for Christians. They exchange cards, gifts, and plastic trees during this beautiful time of the year. The younger Koreans sing carols to their heart's content on Christmas Eve.
TOP 3: Hong Kong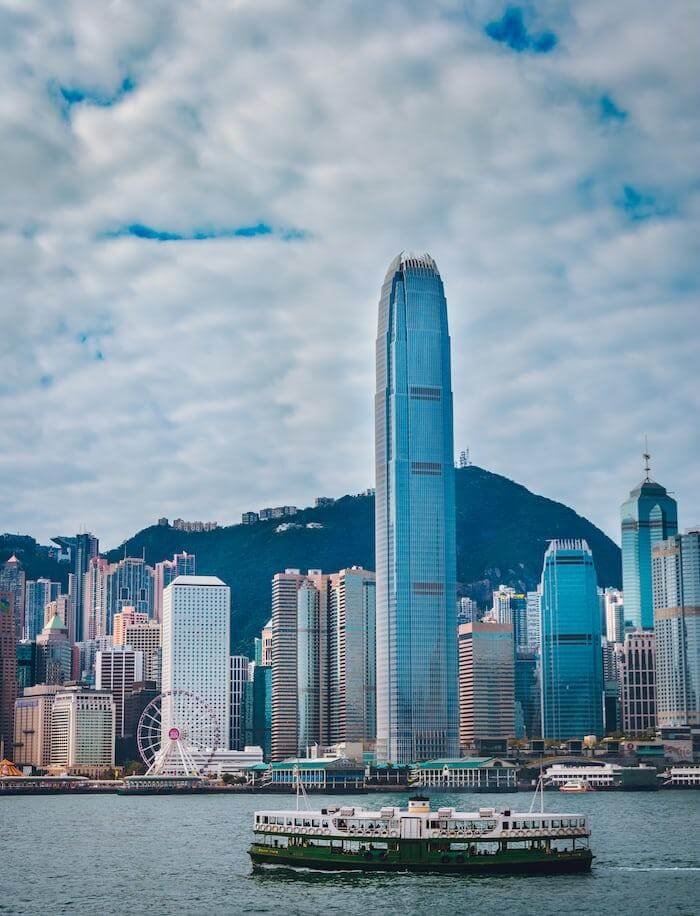 In Hong Kong, Christmas is celebrated very festively as it has become one of the best countries to spend Christmas in Asia. According to Travel Triangle, Christmas is a public holiday and coincides with Ta Chiu, the Taoist festival of renewal and peace. The participants call on all the spirits and deities so that their collective power renews their lives.
Christmas trees are decked up in all the public buildings and major malls. In fact, almost all the buildings facing Victoria Harbor are decked up in Christmas lights, so it looks marvelous. Furthermore, you also get to shop for excellent clothes.
TOP 2: Philippines
The Philippines is another best Asian country to spend your Christmas holidays because it is said to celebrate it for the longest duration in the world, a result of the country's history, religion, and proclivity to party, according to CNBC. Whether you are spending your vacation on the tropical Boracay Island or its dynamic capital, Christmas in the Philippines will give you an experience that you will cherish forever.
Filipinos celebrate Christmas earlier than any other country, as soon as September and continuing until January. The malls of the country play Christmas carols and embellish their displays with adorable lanterns and psychedelic decorations. According to 365 Greetings, the families gather here to enjoy the midnight mass (simbang gabi), parties, and of course, Christmas feasts.  As for the food, the culinary offerings will surely delight you from puto bumbong to Lechon. The Philippines has a deluge of mouthful goodies to offer to its tourists.
TOP 1: Thailand
Thailand is a travel staple for most Asians. But the place shines more during Christmas and attracts tourists from all over the world. According to Travel Triangle, Christmas is not an official public holiday, but most of the expats take an off here or are granted an off/leave by their Thai employers. The shopping malls are lit up like casinos here. And the offices put up Christmas trees. Even the convenience stores are decked up with twinkling lights.
Another great thing is that Phuket shines during all times of the year. If you are traveling in a group, we would suggest you hire a villa instead of booking guest rooms. You will get luxurious rooms, a kitchen, a private pool, and even a chef at the price of a luxury hotel room. But keep in mind that the prices increase dramatically during Christmas. So be prepared for a pocket pinch. With all that, Thailand is the best country in Asia to celebrate Christmas.
What are the Best Countries in Asia to Celebrate Christmas?
Deciding what countries are the best for celebrating Christmas in Asia was not an easy task as they were all so different in memorable ways, but we finally decided on them. It's not hard to see why, considering that some of their unique and special celebrations during Christmas are so inviting to every people from all over the world.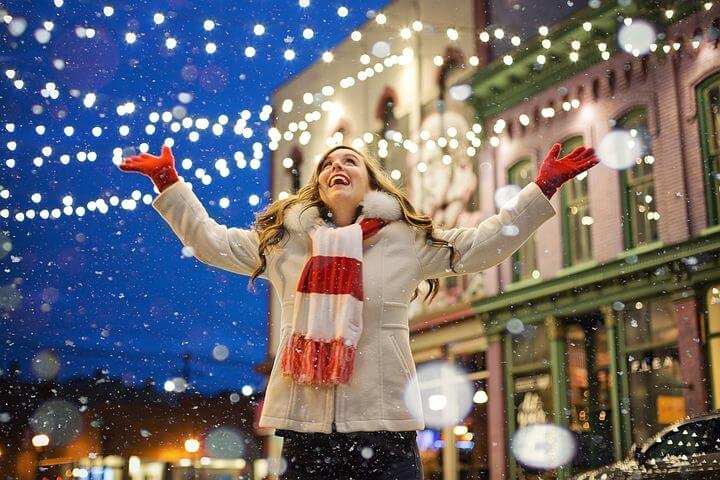 Here's another quick look of our list of the Top 10 Best Countries in Asia to Celebrate Christmas:
Thailand
Philippines
Hong Kong
South Korea
Singapore
Japan
Cambodia
Malaysia
Indonesia
Maldives
So, if you're wanting to venture to exotic lands to celebrate the Christmas season, visit Asia as it offers a plethora of options. Accordingly, may this article help you choose the best among the rest. And if you want to go to other countries worldwide then make sure you did not miss our list of the Top 10 World's Best Countries to Celebrate Christmas. Enjoy your holidays ahead!