You may already know the Top 10 Most Popular Fast Food Restaurants in the USA. Fast food restaurants have become a staple in the UK, offering convenient and affordable options for those on the go. They attract new customers and retain their existing ones by focusing on providing a dining experience by combining tangible and intangible essentials. So, the World's #1 Source of Research-Based Content, The Daily Top 10, thought to share with you the Top 10 Most Popular Fast Food Restaurants in the UK.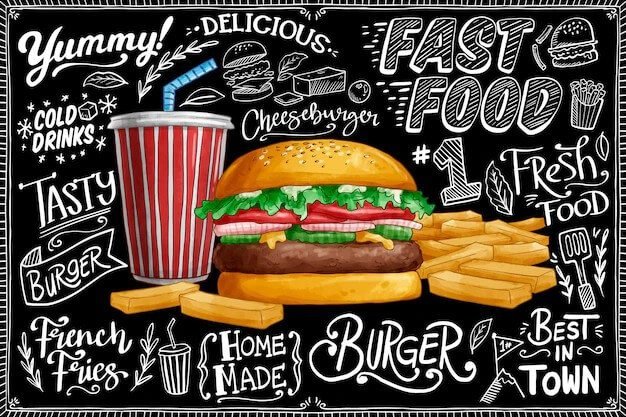 Everybody loves a meal that's quick and cheap. Also, instead of spending time in your kitchen and at a grocery store preparing a meal, you can spend mere minutes at a fast food restaurant and get a full meal. Meanwhile, The UK eats the most fast food in Europe, a new study by meal box delivery company Hellofresh has found. Hence, if you're traveling to the UK any time soon, you'll be reassured to know that you'll find many of the fast food chains in the city's vibrant districts and outskirts.
So we assure you that this particular list of Top 10 Most Popular Fast Food Restaurants in the UK would be a great aid to make an easy choice. But before that, don't forget to check out the Top 10 Most Popular Restaurants in the World.
What is the Most Popular Fast Food Restaurant in the UK?
You are completely wrong if you think the UK is just tea, crumpets, and jam. Since the fast food industry offers a huge range of delicious treats, fast food is an integral part of UK culture. The UK has its own fast food favorites that are tempting and pretty different from other countries. And if you are looking for a restaurant for supper, it can be difficult to know where to start.
Hence, we are going to list out the Top 10 Most Popular Fast Food Restaurants in the UK.
But before visiting the Most Popular Fast Food Restaurant in the UK, let's see what the other restaurants that are popular enough to take place in our list are!
TOP 10: Harvester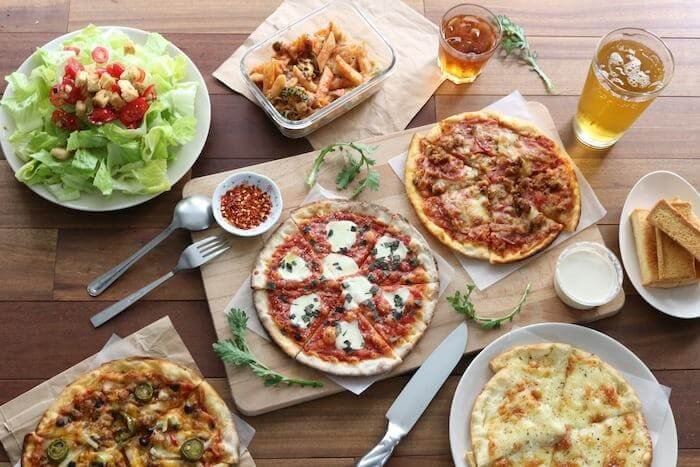 Harvester is forever famous for its unlimited salad bar and unbearable, flavorful food in the UK, which is also one of the much-loved restaurant brands. It's a family-friendly farmhouse-style restaurant qualified as an icon in the most famous fast food restaurants list. The harvester website says, "The free wifi and changing seasonal menus, at harvester we continue to serve food that is fresh, fun and flavored."
Inspired by the most famous grills, unlimited salad bars, and rotisserie chicken with crafted dishes full of authentic flavors, Harvester can be identified as a British casual dining restaurant chain with over 230 outlets in the UK. It is a family-oriented restaurant that has locations all over the UK and is well known as the home of the famous salad bar. As stated by Statista, Harvester placed under the Top 10th rank of the list of most popular fast food restaurants in the UK.
TOP 9: Burger King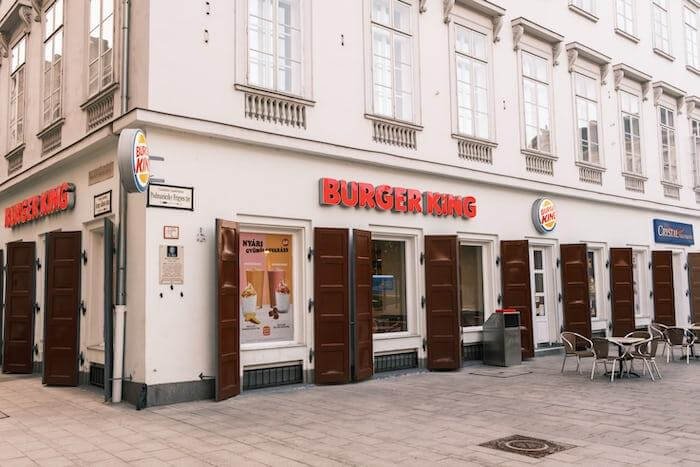 According to the calculations mentioned in Statista, 43% of UK customers say that they like Burger King. Actually, this Burger King fast food franchise chain is a staple in many of the towns, cities, and service stations across the UK, although it has never reached global dominance. Also, this is the well-known burger brand, and home of the Whopper entered the UK market.
Founded in 1954, Burger King is the second-largest fast-food hamburger chain in the world. With premium ingredients, signature recipes, and family-friendly dining experiences, it contributes to marking it among the top-ranked popular fast food dining brands in the UK. Did you know that according to Taste Card, more than 11 million guests visit Burger King restaurants each day? So, 11 million people can't be wrong, for sure.
TOP 8: Domino's Pizza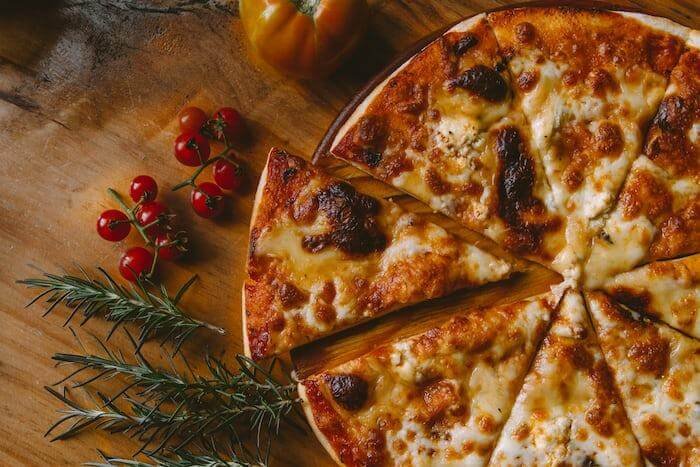 Domino's Pizza is an ideal restaurant for those looking for a convenient place to eat. Domino's has established itself as a takeaway institution in the UK, with countless pizzas available to order, marking it as the nation's favorite. To be highlighted, it is iconic with a menu of delicious pizzas with their renowned fresh dough base and cheesy crown, side dishes, and desserts.
According to Statista, Domino's has become one of the most popular fast food restaurants in the UK, with a 52% rating among the British public. In addition, it is the official favorite pizza chain in the UK. As stated in Top Franchise, this company sells one pizza every 3 seconds in the UK, which again proves that Domino's is non arguably one of the most popular pizza franchises in the UK.
TOP 7: McDonald's
McDonald's is one of the most iconic brands on the planet, and franchising has been fundamental to its growth and success in the UK. It's more than 40 years since McDonald's opened its doors, and today there are more than 1300 restaurants across the UK. At the same time, Mcdonald's overall became the number one spot for its drive-thrus per month, based on research.
McDonald's has made a name for itself by providing an affordable menu with the items like the 99p saver menu in the UK that bring millions of people through its doors daily. And it has managed to keep itself at the top for decades as one of the most visited restaurants. According to Statista, Mcdonald's ranked as the Top 7th most popular restaurant in the UK based on a 54% rating among the British public.
TOP 6: Subway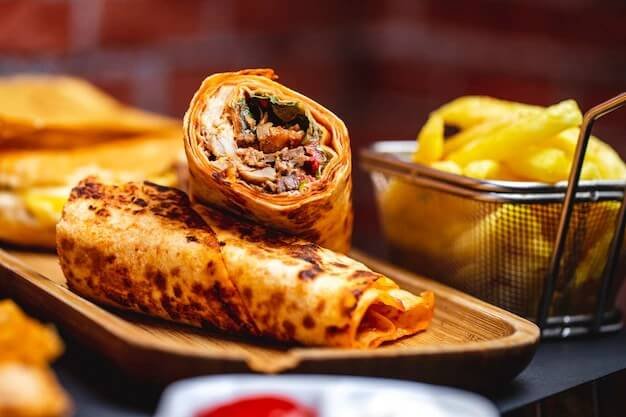 If you are lenient in submarine sandwiches, Subway is an ideal place to choose in the UK. It is an American fast-food restaurant franchise. Subway has been one of the UK's biggest restaurant brands in recent years. It's seen tremendous success catering to customers who want a delicious sandwich. Today, it is popular for its customizable sandwiches and vegetarian, vegan, and gluten-free options.
Also, Subway is already the UK's largest High Street fast-food chain with a huge range of stores. According to 15 Writers, Subway is an established brand with good geographical coverage in the UK. Along with self-ordering outlets and mobile pre-order functionality, Subway has provided opportunities to increase its business operations. You will also love to know the Top 10 Best Christmas Eve Dinner Recipes Everyone Will Love.
TOP 5: Costa Coffee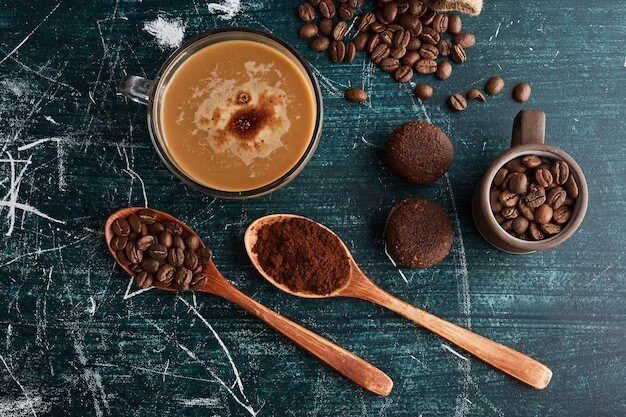 With more than 50 years of coffee heritage, Costa coffee has taken the top spot for over 12 consecutive years to be named the United kingdom's favorite coffee shop, according to a survey done by the Costa-Coffee. Also, it is the second-largest coffeehouse chain in the world. The combination of anonymity and ambiguity created its success and establishment in UK fast food culture.
Costa Coffee is a British multinational coffeehouse brand. With operating stores in 31 international locations and ranking as the biggest coffee shop chain in the UK, compared to other coffee shops and sandwich bar brands. Because in addition to its staple offerings, Costa coffee is well known for its new drinks like Frostino blended drinks.
TOP 4: Pizza Hut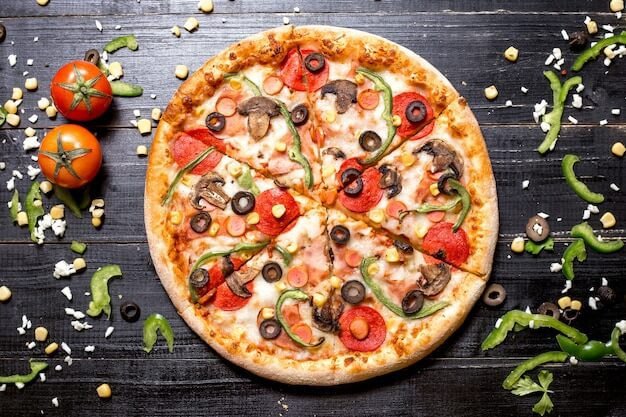 Pizza Hut is one of the most recognized takeaway franchises in the UK, which has been serving pizzas for almost 60 years and is a firm favorite among pizza-loving families in the UK. This American restaurant chain is known for dishing up tasty pizzas and its popular lunchtime buffet. For more than 40 years, UK pizza lovers have been dining in Pizza Hut restaurants, and it developed from a single store in Islington, London, to 268 outlets with more than 8,000 staff,  since 1973.
According to Don't Disappoint, Pizza Hut is always famous for its pan pizza with a golden brown crust. And its menu is one of the best choices for pizza lovers in the UK because they are not only served with pizzas but also salads, desserts, varieties of drinks, pasta, etc., unlike some of its competitors.
TOP 3: KFC
Fried chicken is a representation of American culture. Kentucky Fried Chicken is widely considered to be the golden standard, the best-fried chicken one could get. And it has dominated fried chicken around the world, especially in the UK, with immense legacy and scale. The food's ubiquity comes down to a number of factors, including a low price point, its filling nature, and its ability to lure in customers after a visit to the pub. Overall, fried chicken sells because it's fast, cheap, and filling.
53% of UK restaurant chain customers say they like KFC. However, in actuality, among the 97% of UK respondents who know KFC, 55% of people like the brand. According to Statista, KFC can be ranked in the Top 3 in the popularity rankings of UK fast food restaurants.
TOP 2: Pizza Express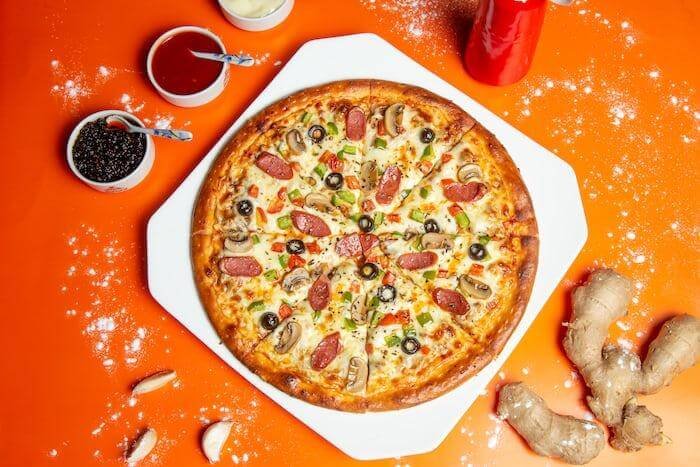 Pizza Express became the highest-rated Italian concept restaurant in the UK. It has won a place in the UK diner's heart and gained popularity for its special offers. In addition, it began in the UK, becoming one of the best restaurants to bring fresh ingredients to casual diners inspired by the dining culture in Italy.
Popular pizzas on the menu at Pizza Express include the American Hot and the Carbonara Romana. The restaurant serves a selection of starters, pasta, and dedicated gluten-free and vegan menus. As stated in Square Meal, Pizza Express has been named the UK's most popular casual dining brand now.
TOP 1: Greggs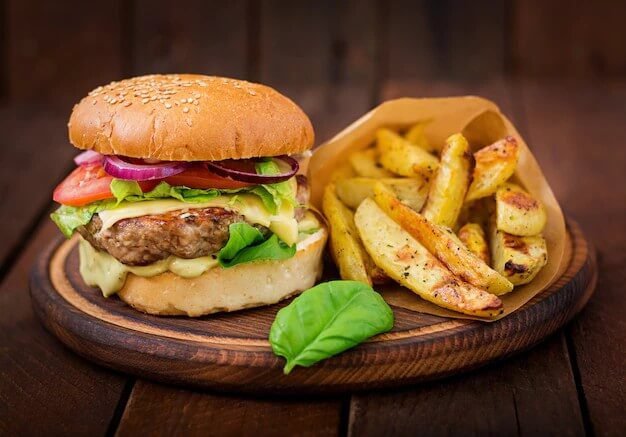 Over the years, Greggs has become a nation's favorite by selling delicious food and keeping their re-innovating menu with different festive seasonal treats. It helps them to keep up with the trends and peoples' changing taste buds, and Greggs has become one of the UK's treasures. You can't go to Greggs without having its sausage rolls, for sure. According to Wikipedia, the best-selling product of the company goes to the sausage roll, which sells more than 2 million units per week.
Also, it has created its name as a place to get decent bakes, pastries, sausage rolls, and doughnuts according to consumer demands. They have over 2000 stores in all of the UK, And if you come to the UK, Greggs is a must-visit place like one of the historical landmarks in the UK. According to B4-business, Greggs is the UK's Top 1 most-loved dining brand, with a 71% approval rating among British people. So, Greggs is the Most Popular Fast Food Restaurant in the UK.
What are the Most Popular Fast Food Restaurants in the UK?
The UK is the country which has the highest fast-food consumption in the world. It is known for having different cultures along with the cultural taste that creates a significant impact on the global success of the fast food industry. Therefore, you have to come across different dining brands to choose from associated with this fast food culture which is obviously challenging. When we talk about Fast Food, we can't forget about Hotels anymore. So, browse for the Top 10 Best Hotels in the World You Must Visit in 2023.
Here are the Top 10 Most Popular Fast Food Restaurants in the UK:
Greggs
Pizza Express
KFC
Pizza Hut
Costa coffee
Subway
Mcdonald
Domino's Pizza
Burger King
Harvester
However, what is your favorite fast-food restaurant? Here are our rankings, and you can find one in your neighborhood. If not, start planning your next road trip to visit these spots along the way. Check for the Top 10 World's Top Rated and Best Places to Visit in 2023 to plan and schedule your next travel destination. Want us to be your partner? Please send us an email or hit the contact form, send us your message, and stay updated with the World's #1 Source of Research-Based Content.