There is a constant flow of news and information being generated around the world, and we summed up last year as Top 10 World's Biggest and Most Breaking News Stories in 2022/ Top 10 Breaking News that Shocked the World in 2022 and celebrity scandals are certainly a part of that. So, the World's #1 Source of Research-Based Content, The Daily Top 10 thought to share with you the Top 10 World's Most Shocking Celebrity Scandals in January 2023.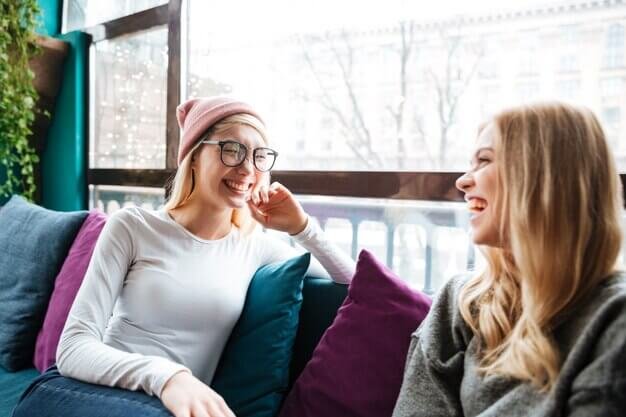 All celebrity stories can attract a lot of attention and generate significant public interest. As January comes to a close, it's been a month filled with some of the biggest celebrity scandals to take place in recent memory, and these scandals have made headlines and sparked public outrage. These scandals have not only shaken the entertainment industry but also left a lasting impact on the public perception of these celebrities.
In light of these events, let's move to the list of the Top 10 Most Shocking Celebrity Scandals that occurred this January.
What is the Most Shocking Celebrity Scandal in January 2023?
A celebrity scandal is any type of negative or controversial event associated with a famous or well-known person. This can include a wide range of incidents, such as criminal charges, legal disputes, personal scandals, or other types of behavior that are deemed to be inappropriate or unacceptable. It can also include revelations about a celebrity's private life, such as infidelity or addiction. The most common scandals that are reported in the media are related to sex, drugs, money, power, and legal issues.
These types of stories are often covered extensively in the media and can have a significant impact on a celebrity's reputation and career. Did you miss some news last year? Check out the Top 10 World's Biggest Celebrity Scandals and Controversies in 2022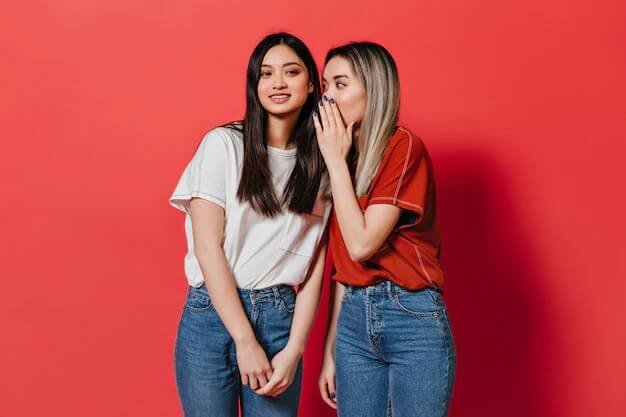 Now it is the time to explore the Most Shocking Celebrity Scandal that occurred in January 2023, but before that, let's check out the rest of our list now!
TOP 10: Megan Fox and Her New Haircut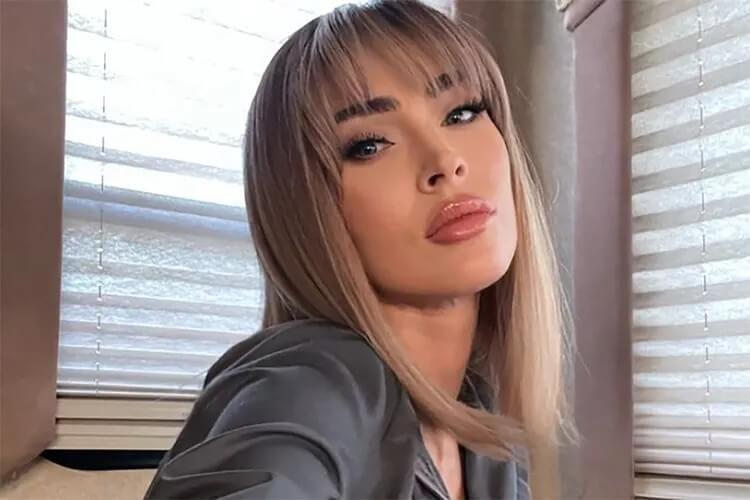 Daily Mail reported that Megan Fox debuted her new hair on Jan. 27 (Friday), indicating to the fans her long bob that follows into a dark blonde shade. She shared two selfies of the look to her Instagram story, giving fans a glimpse of her new look from various angles. Megan also featured a picture of her body in an orange bikini that same day.
She shared the two posts with her 20.7 million followers. Megan displayed her popular curves in a tiny orange string two-piece before showing herself in a blonde wig cut into a long bob. Her ample chest spilled out of the triangle swimwear top as she flashed a load of underboob as well as the cleavage. Although it's not the first time Megan has done a total change to her hair, the post with a sexy bikini snapshot went viral and became controversial in the media.
TOP 9: Kanye West Under Investigation for Battery After Confrontation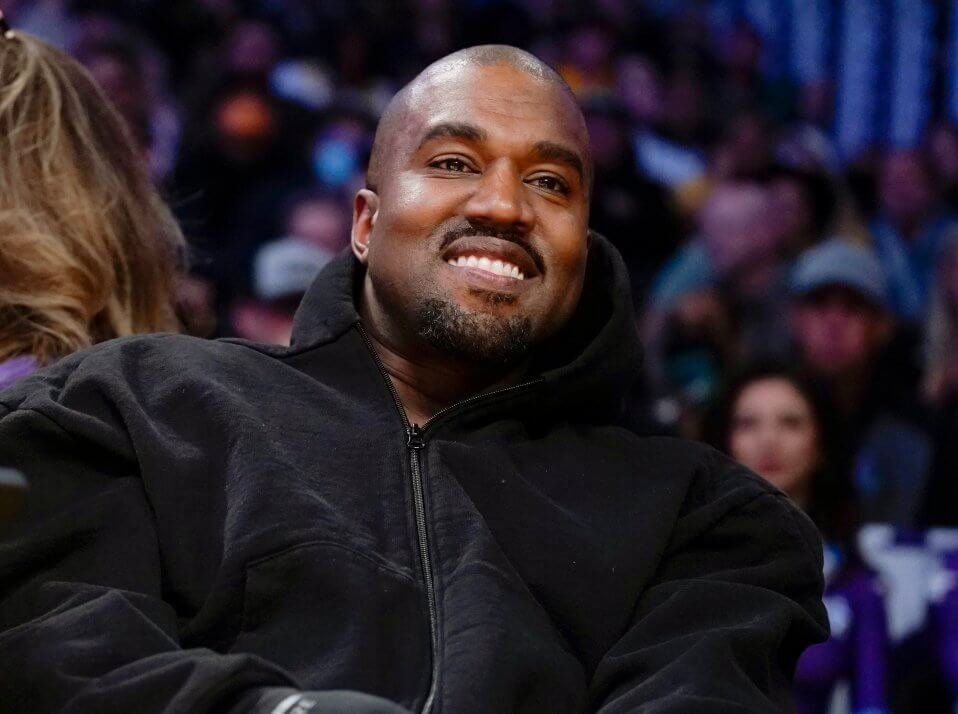 Kanye West is popular as a newsmaker, and again he may have landed in legal trouble. According to  Parade, he is currently under investigation for an alleged battery confrontation with a woman northwest of Los Angeles. Social media shared a video of Kanye West en route to his daughter North and son Saint's basketball game in LA when the incident occurred. He was being followed by the paparazzi and was seen exiting his black Mercedes-Benz to confront the female in her vehicle allegedly.
His new wife was seen in his passenger seat and did not follow Kanye. Then Kanye is seen standing in the middle of the road with his head peering into the woman's driver-side window and telling the woman, "Stop with your cameras." She replied, "But you're a celebrity,", then Kanye can then be seen ripping the phone out of her hand and tossing it on the street.
TOP 8: Harry Styles Splits Pants on Stage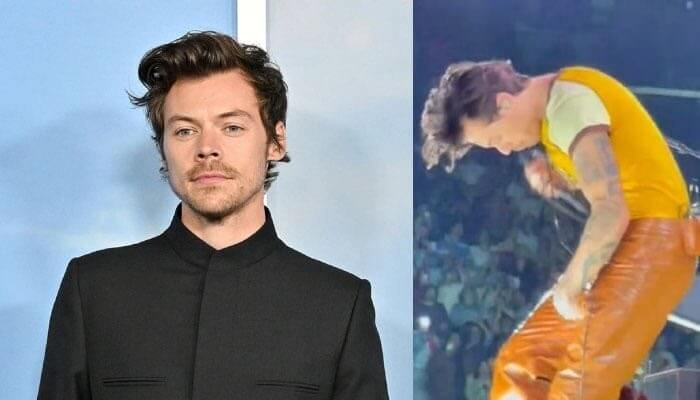 News states that Harry Styles performed on Thursday, 26th January, at The Forum in Inglewood, California. According to Daily Mail, Harry Styles suffered from a wardrobe malfunction during his concert where he ripped his pants down the middle as he attempted a dance move for the song Music For A Sushi Restaurant. A fan got it and shared the moment on TikTok.
Jennifer Aniston, who Styles previously named his first celebrity crush, was also in the audience. Harry hilariously said sorry to the audience, where Jennifer Aniston was also present, especially the crowd in the front row. However, Twitter users were quick to poke fun at the fact that Styles once admitted to crushing on the Friends alum.
TOP 7: Hailey Bieber Went Out With No Pants in NYC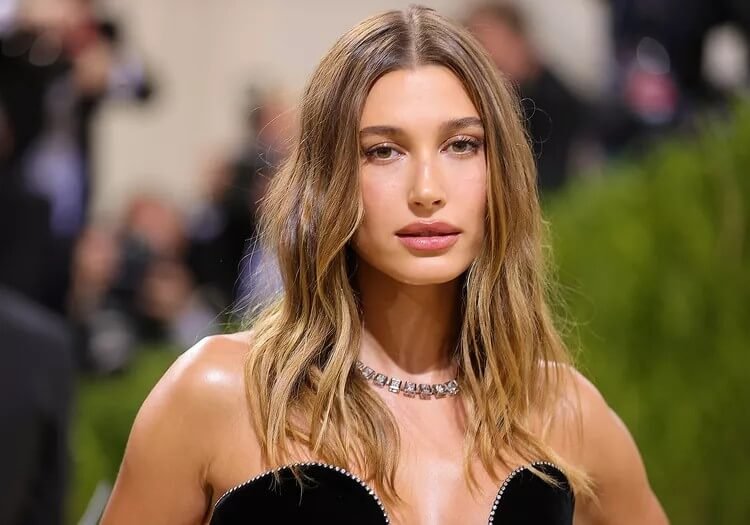 Hailey Bieber just wore her second pantsless look of the month in January. Rocking her new, even shorter bob haircut, she hit NYC to promote her new skincare brand, and of course, she looked great while doing it wearing an oversized leather jacket and black v-neck sweater over a long black top, completing the look with a pair of sheer black stockings, white crew socks, black loafers, and her go-to shoulder bag.
According to W Magazine, despite the weather in NYC capping off at 41 degrees on January 27, Hailey skipped the pants step when she got dressed. Over the course of two days, Bieber has already worn many outfits for various events, showing off her legs with each ensemble.
TOP 6: Dana White Slapping Controversy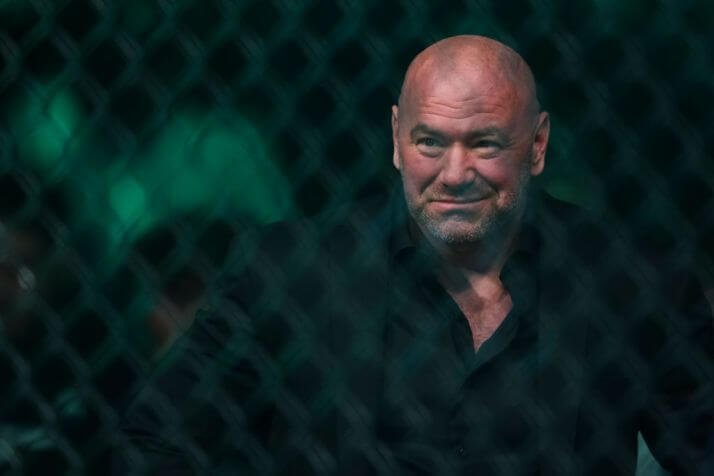 ESPN reported that UFC president Dana White became a controversial topic for the world on New Year's Eve. It's because of a video, he was slapping his wife twice after she slapped him. White once said, perhaps now infamously, that you "Don't come back" from putting your hands on a woman.
So far, UFC parent company Endeavor and broadcast partner ESPN have been mum. White's also getting plenty of support from fans and some of his fighters, who apparently think he was justified in hitting his wife back. White said there was 'No excuse' for hitting his wife Anne, who he shares three children with, during their drink-fueled vacation in Cabo San Lucas.
TOP 5: Selena Gomez and Drew Taggart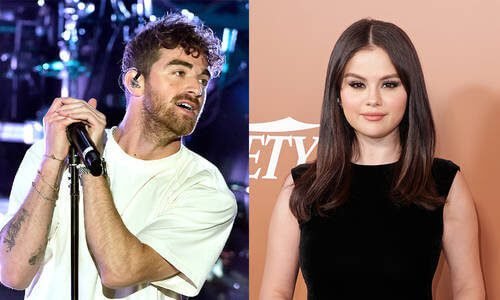 On Saturday, January 21, Selena Gomez was spotted in New York City holding hands with The Chainsmokers' Drew Taggart. Fans are complaining that the couple is dating, but Selena recently insisted she was single in an Instagram story. This was allegedly their second date for the week. Gossip's surroundings as they spent the weekend night out at Torrisi Bar & Restaurant in Soho for a romantic dinner during the first week.
In her declarative story, Gomez shared a black-and-white photo of a cloudy sky, writing over it, "I like being alone too much," along with the hashtag "#iamsingle." The post followed a report from Us Weekly that they were "trying to hide their relationship by sneaking around at members-only clubs." As Koimoi discovered, Selena Gomez may have denied rumors of dating Chainsmokers fame Drew Taggart, but clearly, that's far from reality.
TOP 4: Joey King and Aaron Taylor-Johnson Cheating Rumours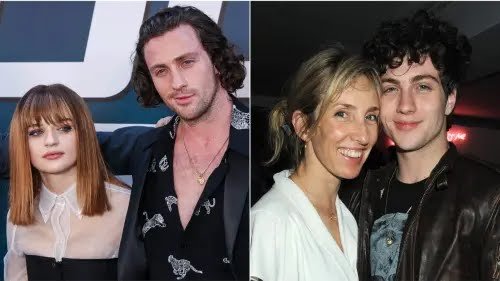 According to Flip Board, the latest celebrity scandal that the internet can't get enough of all revolves around Aaron Taylor-Johnson and Joey King. After rumors that the two hooked up exploded on TikTok, their names have been trending nonstop. Surprisingly, it seems that most fans are actually supportive of the idea of the two actors cheating on their respective partners, but that doesn't make the rumor any more true.
Over the past few days, the internet's been fixated on the specific nature of their relationship, with thousands of fans claiming that Aaron's been hooking up with Joey after meeting on the set of their movie Bullet Train.
TOP 3: Gerard Pique Caught Spying on Paparazzi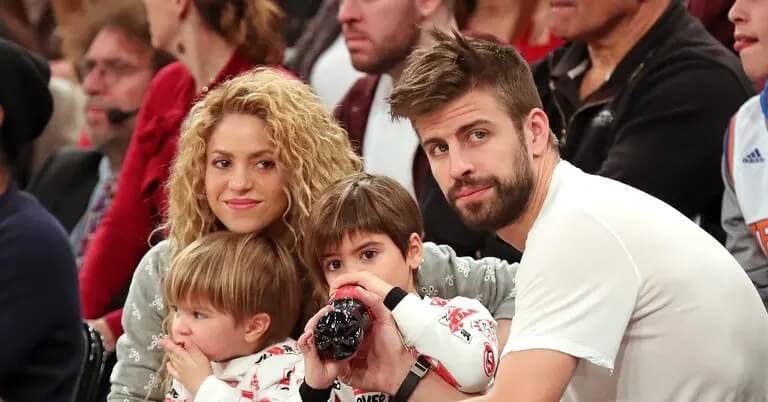 Gerard Pique, the ex-footballer, has been facing a lot of controversies in recent months and even more so since he returned to the spotlight following the release of the song that Shakira dedicated to him. He was the center of gossip of the media and paparazzi, something that is sometimes making him lose his patience, as what happened with Jordi Martin. He has uncovered some of the details of Pique's life and has openly shown his support for Shakira.
According to Sports Manor, Pique's response was not long in coming, and he left her a controversial message: "Stop taking drugs. Cocaine is very f***ed up." She also replied to Pique's response, although he ended up deleting it. What he said must not have pleased the Catalan.
TOP 2: Thalapathy Vijay
Thalapathy Vijay is a popular actor in the South film industry, just like the actors in our list of Hottest and Most Handsome Men in the World. He has a big fan base that sticks with him through all his successes and failure. But with his popularity, there is always a fair share of controversies and trolls. Though Vijay is a very lowkey person and bats an eye to public appearances and social media presence, he somehow always manages to grab controversies. Vijay is always in the headlines every now and then for his controversies.
India TV News mentioned that Vijay and Sangeetha's divorce news has been grabbing headlines now. The couple has been married for 22 years, and their separation news has left their fans heartbroken. The rumors began after Vijay's Wikipedia page stated that he and his wife were getting divorced with mutual consent.
TOP 1: US Fans Turn Against Harry and Meghan Amid Royal Family Controversy
Prince Harry and Meghan Markle, the Duke and Duchess of Sussex, have been involved in a number of controversies since they announced their engagement in November 2017. Some of the most notable controversies include their decision to step back from their roles as senior members of the Royal Family, their use of private jets, and the manner in which they announced their departure from the Royal Family.
Recently BBC reported Prince Harry and Meghan Markle reportedly no longer enjoy the support they used to receive from the American public following their constant attacks against the Royal Family. The Duke of Sussex has released his new memoir 'Spare' in which he discusses his life before his decision to walk away from the Royal Family. Although Harry and Megan have their detractors in America, they are far fewer in number and far less vitriolic than in the UK. Accordingly, US fans turned against Harry and Meghan amid the Royal family controversy in the World's Most Shocking Celebrity Scandal in January 2023.
What are the World's Most Shocking Celebrity Scandals in January 2023?
January 2023 saw a number of shocking celebrity scandals. From celebrities in different fields and different countries, these scandals have sent shockwaves through the entertainment industry and have left many fans reeling. These events serve as a reminder that even the most beloved and successful individuals are capable of making mistakes and behaving in ways that are unacceptable. It also highlights the importance of holding public figures accountable for their actions and continuing to push for a more just and equitable society. However, we want to share with you the Top 10 Most Beautiful Women in the World in relation to this, so read and enjoy!
Here is the list of the Top 10 World's Most Shocking Celebrity Scandals in January 2023:
US Fans Turn Against Harry and Meghan amid Royal Family Controversy
Thalapathy Vijay
Gerard Pique Caught Spying on Paparazzi
Joey King and Aaron Taylor-Johnson Cheating Rumors
Selena Gomez and Drew Taggart
Dana White Slapping Controversy
Hailey Bieber Went Out With No Pants in NYC
Harry Styles Splits Pants on Stage
Kanye West Under Investigation for Battery After Confrontation
Megan Fox and Her New Haircut
Celebrity scandals can serve as a reminder of several important lessons. The most important thing is that it is a reminder of the importance of empathy and understanding. It's important to remember that behind every scandal is a person with their own thoughts, feelings, and experiences, and to approach the situation with compassion and understanding. So, this is The Daily Top 10, and we recommend you to read and enjoy the Top 10 Best and Greatest Guitarists in the USA of All Time, Top 10 Best Movies to Watch Each Month in 2023, and Top 10 World's Most Searched on Google in 2022 articles.
­