If you are a daily visitor to our World's #1 Source of Research-Based Content, The Daily Top 10 website, you can always expect to find something new and exciting every day. So why not check out our new posts, Top 10 Deadliest and Dangerous Substances no one Can Hide From, and Top 10 Most Common Mental Health Issues in College Students, and see what new and exciting things you can find today? However, today we thought to share with you the Top 10 Most Common and Abundant Elements in the World.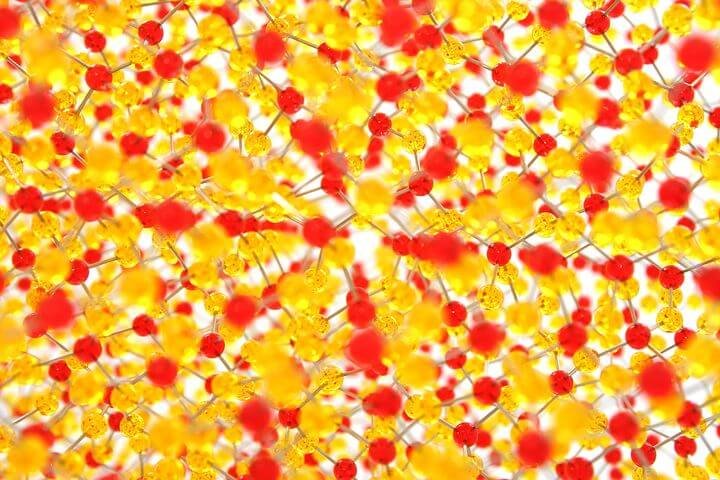 Science is something that is integrated into the lives of all of us, whether we think about it or not. The universe is composed of an immense variety of elements, and despite this diversity, there are a select few elements that stand out as the most common and abundant throughout the world. These elements play a critical role in the composition of our planet, as well as the chemistry of life itself.
From the air we breathe to the buildings we construct, these Top 10 Most Common and Abundant Elements in the World are fundamental to our everyday existence. So, let's explore what these elements are and why they are so important.
What is the Most Common and Abundant Element in the World?
Do you know the Top 10 Reasons Why We Celebrate National Periodic Table Day? Accordingly, elements are the building blocks of everything in our world, from the air we breathe to the food we eat and the technology we use. So it plays an important role in our daily lives and has countless practical applications that make our modern way of life possible. Especially, elements are essential for the existence of both living and nonliving parts, not only for humans but for their various processes.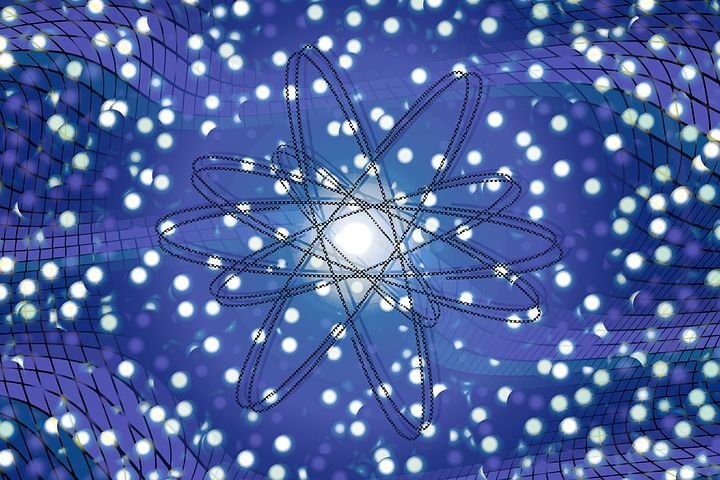 That's why we thought to talk about the Top 10 Most Common and Abundant Elements in the World. As always, before we identify the Most Common and Abundant Element in the World, let's check out the rest of our list now.
TOP 10: Hydrogen (H)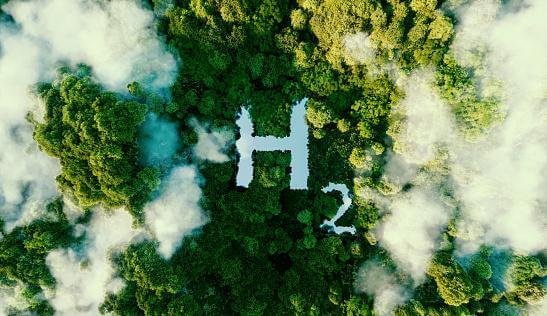 According to Britannica, Hydrogen (H) is the simplest chemical element and is a colorless, odorless, tasteless, flammable gaseous substance.  A hydrogen atom has a nucleus consisting of a positively charged proton and a negatively charged electron attached to the nucleus.  Under normal conditions, hydrogen gas is a loose collection of hydrogen molecules because each of them consists of a pair of atoms, a diatomic molecule, and 02 hydrogen molecules.
The first known important chemical property of hydrogen is that it combusts with oxygen to form water. National Grid stated that Hydrogen is the most abundant chemical element, accounting for 75% of the mass of the universe. Hydrogen can be produced from a variety of resources such as natural gas, nuclear power, biogas, solar, and wind.
TOP 9: Titanium (Ti)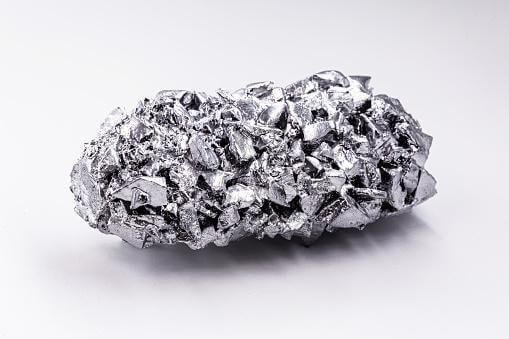 Based on Wikipedia, Titanium is found in all living things as well as in water and soil. The Kroll and Hunter process is used to extract this metal from its main mineral ore and the two most useful properties of this metal are corrosion resistance and strength-to-density ratio.  In its unalloyed state, titanium is as strong as some steels, but it is less dense.  This element has two allotropic forms and five naturally occurring isotopes.
According to the Periodic Table, it is used as an alloying agent with many metals, including aluminum, molybdenum, and iron because it is less dense. Titanium is mainly used in aircraft, spacecraft, and missiles due to its low density and high-temperature resistance. In addition, this metal is used in golf clubs, laptops, bicycles, crutches, power plant condensers, titanium pipes, etc, due to its corrosion resistance. Titanium is an element with excellent resistance to corrosion in seawater, and due to that, it is widely used to protect the hulls of ships, submarines, and other structures exposed to seawater.
TOP 8: Potassium (K)
According to Byjus, used for hundreds of years, potassium is the first element in the fourth row of the periodic table.  Its atomic mass is 39.098 atomic mass units and its symbol is K. The term potassium comes from the substance potash. Highlighted, Potassium acts as an alkali metal along with lithium, rubidium, sodium, cesium, and francium. It is a very active metal and is never free and it always forms compounds with other elements.
Potassium generally has three isotopes named potassium-39, 40, and 41.  Potassium-40 is highly radioactive and is commonly found in rocks, plants, and animals. This element can be used as a heat transfer medium and therefore, it is used in nuclear power plants. Especially in modern life, people also use potassium salts as a component of fertilizers in addition to Potash which can be used to make glass and soap.
TOP 7: Magnesium (Mg)
As stated in the Periodic-table, you've seen plenty of magnesium bands in labs. If you can't think of it at once, think of a silvery-white metal band that flashes very brightly in the air easily.  Generally, these are used as a mixing agent and when used in this way, these improve the mechanical, manufacturing, and welding characteristics of aluminum. These alloys are useful in the construction of aircraft and automobiles. 
Moreover, magnesium is also used in products such as car seats, luggage, laptops, cameras, and power tools. It is also an additive to molten iron and steel to remove sulfur. In addition to its use in fireworks and flares, Magnesium sulfate is used as a mordant for dyes. Magnesium hydroxide is also added to plastics to make them fire retardant and Magnesium oxide is used to make heat-resistant bricks for fireplaces and stoves, and it is also added to cattle feed and fertilizer. 
TOP 6: Sodium (Na)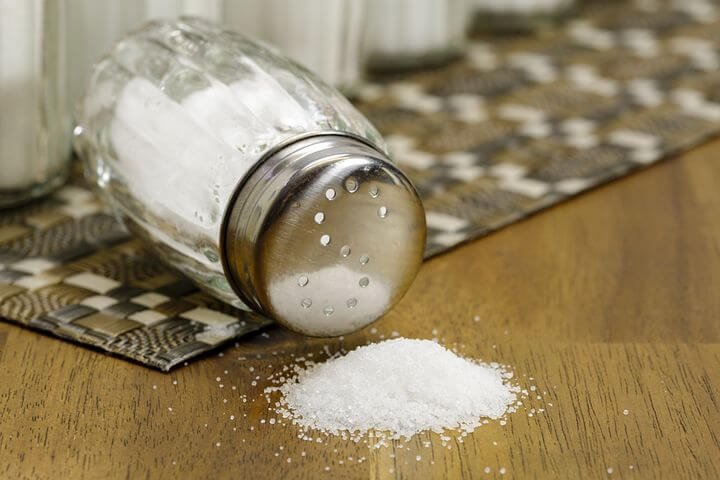 According to Pubchem, Sodium is not free as a reactive element itself as it is a soft, shiny, silvery metal that floats on water. And by decomposing these in water, hydrogen is evolved and hydroxide is formed. It may or may not spontaneously ignite in water, depending on the number of oxides and metals exposed to the water. 
Sodium usually does not burn in air at temperatures below 115°C. Sodium vapor is used in street lamps to produce a bright yellow light. Useful sodium-forming compounds include table salt (NaCl), soda ash (Na2CO3), baking soda (NaHCO3), caustic soda (NaOH), chile saltpeter (NaNO3), and borax (Na2B4O7·10H2O). Sodium metal is also essential in the production of esters and in the preparation of organic compounds.
TOP 5: Calcium (Ca)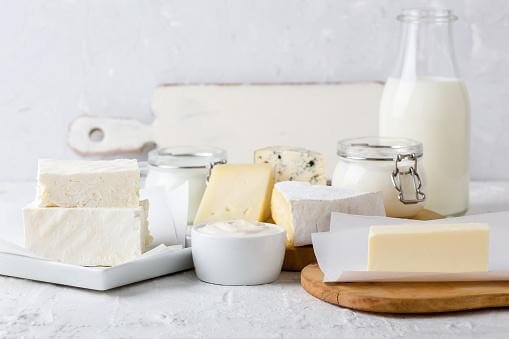 Education Jlab mentioned Calcium is a silvery-white, soft metal that darkens rapidly in air and reacts with water. It is commonly used in the preparation of other metals such as Thorium and Uranium as it is a reducing agent. Moreover, Calcium is also used as an alloying agent for aluminum, beryllium, copper, lead, and magnesium alloys. Calcium sulfate, known as gypsum, is used by builders as a plaster and by nurses as a 'plaster of Paris' for setting bones.
As we all know, Calcium is essential for all living things, especially for healthy teeth and bone development. Calcium phosphate is the main component of bones and it is said that an average person contains about 1 kg of calcium. That's why doctors recommend eating calcium-rich foods such as milk and dairy products, green leafy vegetables, fish, nuts, and seeds, especially for children and pregnant women. Most importantly, Calcium is known as the fifth most abundant metal in the earth's crust (4.1%). 
TOP 4: Iron (Fe)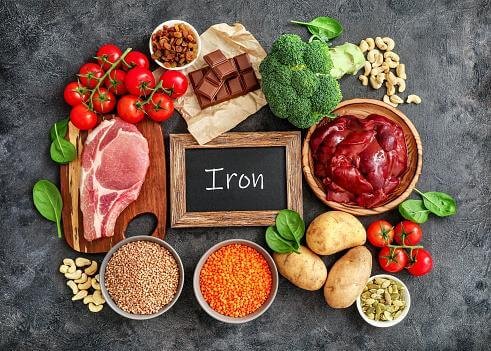 According to Live Science, Iron has always been a building block, sustaining life on Earth through functions such as feeding plants, carrying oxygen in the blood, etc. It is an unstable, hard substance and an element classified as a metal in group 8 of the periodic table. What's more, iron is an abundant metal and in its pure form corrodes rapidly when exposed to moist air and high temperatures.
Iron is the fourth most abundant element in the Earth's crust by weight. It acts as a protein in the blood that carries oxygen from the lungs to the tissues of the body. 90% of all metals refined these days are iron, according to the Royal Society of Chemistry.
TOP 3: Aluminum (Al)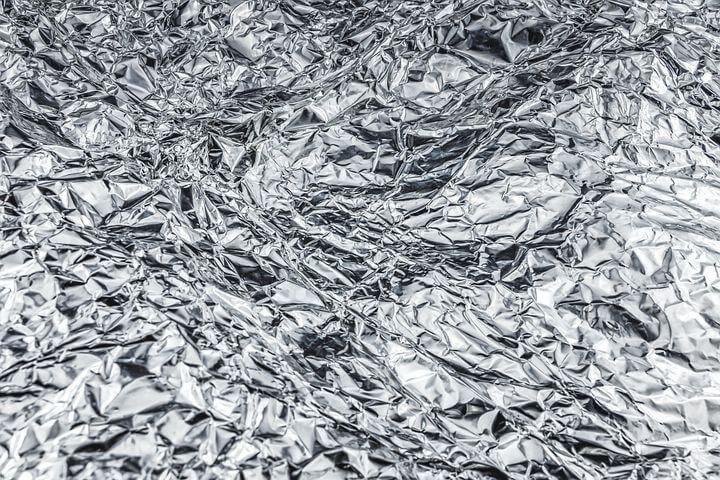 According to Al, Aluminum, element 13 of the periodic table, is a silvery-white metal. A special fact about aluminum is that it is the most widespread metal on Earth, accounting for more than 8% of the Earth's core mass. It is also the third most common chemical element on Earth and it binds easily with other elements. 
Aluminium was formally produced in 1824, but it took another fifty years for people to learn to produce it on an industrial scale. The most common form of aluminum in nature is aluminum sulfate which is a type of mineral that combines two sulfuric acids. Aluminum sulfate is also used in water purification, cooking, medicine, cosmetics, the chemical industry, and other sectors.
TOP 2: Silicon (Si)
Wikipedia stated that Silicon is a chemical element with atomic number 14. It is a hard, brittle crystalline solid with a blue-grey metallic luster. Silicon is a tetravalent metal and a semiconductor. Its oxide is called silicate and its melting point and boiling point are 1414°C and 3265°C respectively. 
Silicon is the eighth most common element in the universe by mass, but this is rarely the purest element on Earth's surface. It is widely distributed in space as silicon dioxide or silicates in cosmic dust, planets, and planets.  More than 90% of the Earth's surface is composed of silicate minerals and most importantly, Silicon is the second most abundant element in the Earth's crust after oxygen.
TOP 1: Oxygen (O)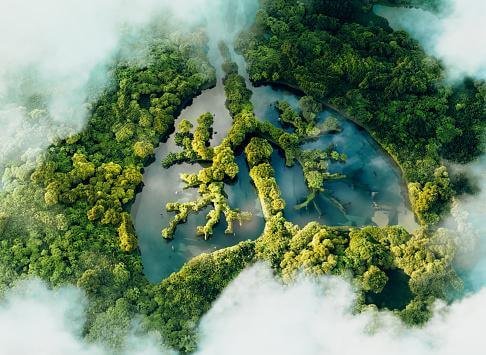 Oxygen is the most Common and Abundant Element in the World. As stated in Britannica, Oxygen (O) exists as a non-metallic chemical element in group 16 of the periodic table and it is an essential element for living organisms. It exists as a colorless, odorless, and tasteless gas.  Plants use carbon dioxide as a carbon source and give oxygen to the atmosphere, organisms inhale it, turn it into carbon dioxide, and exhale it.
Oxygen forms compounds by reacting with any other elements as well as by combining and displacing each other.  In most cases, these processes are accompanied by the evolution of heat, and light and such cases are called combustion. Furthermore, Oxygen is the most abundant element on Earth's surface, representing 46 percent by mass.
What are the Most Common and Abundant Elements in the World?
The Top 10 Most Common and Abundant Elements in the World are essential components of the natural and man-made environments that surround us. From the oxygen we breathe to the silicon that powers our electronic devices, these elements play an integral role in our daily lives. Whether we are aware of it or not, we interact with these elements every day, and their presence is essential for the functioning of our world. So, understanding and utilizing these elements can help us to innovate and solve problems in a variety of fields, from medicine to engineering to environmental science.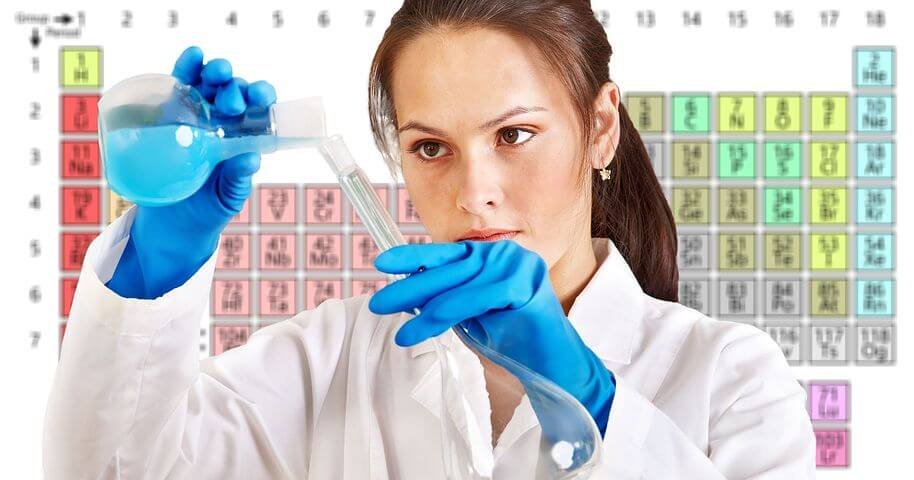 Here are the Top 10 Most Common and Abundant Elements in the World:
Oxygen
Silicon
Aluminium
Iron
Calcium
Sodium
Magnesium
Potassium
Titanium
Hydrogen
Understanding the most common and abundant elements in the world can provide us with valuable insights into the nature of our universe. If you enjoyed learning about the elements and want to explore more fascinating topics, be sure to check out the Daily Top 10 website for a wide range of new and funny articles. We recently shared with you the Top 10 Deadliest and Most Dangerous Substances no one Can Hide from, the Top 10 Best Health Insurance Companies in the World, and the Top 10 Best Food and Beverage News and Trends in 2023. So, don't hesitate to browse our site and discover something new today!